Agnes Nara
21.10.2013
Source: Bougainville24
Women's leadership with Agnes Nara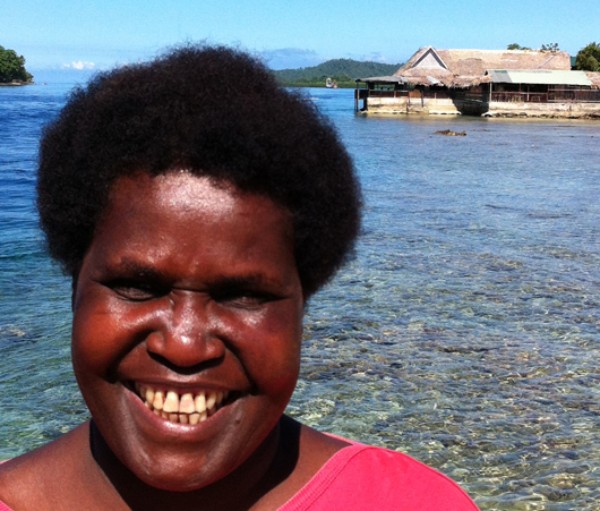 Agnes Nara – Courtesy of IWDA
The Bougainville Women's Federation is a peak body for women's representation across government, church, private sector, and civil society which aims to promote and coordinate women's groups and maintain partnership between women and the community in peace building, reconciliation and weapons disposal in Bougainville.
Agnes Nara is the President of South Bougainville Women's Federation and a banker, civil society peace-activist, political candidate, mother, and board member. She describes her path to political activism and civil leadership:
"In 1969 I began school and I carried on until Grade 10. I wanted to become a banker and was accepted into a training program for what was then the New South Wales Bank in Port Moresby.
"My mother wouldn't let me go so far away. So I applied for teacher training college in Papua New Guinea. Again I was accepted but again my mother wouldn't let me go out of the province. For a while I worked in the supermarket at the Panguna mine.
"I decided to go and speak to the local branch manager of the New South Wales Bank. I told him I had been accepted into the trainee program in Port Moresby. He offered me a position right away in the Kieta Branch. Later on I got married and started a family. I worked at the bank from 1979 until the troubles began in 1986.