News 06.2014.2
Today, Bougainville Copper securities
should have a realistic minimum value
of AUD 4.80 per share !
30.06.2014
Source: Post-Courier
Bougainville Constitution to be reviewed
By Stephanie Elizah
The governments of Papua New Guinea and the Autonomous Region of Bougainville have agreed that the ABG review the Bougainville Constitution this year.
They have also resolved that the recommendations from the constitutional review will be made available to the Independent experts who conduct the analysis that contributes to the 2015 joint review by the National Government and the ABG of Bougainville's autonomy arrangements.
This was agreed to in last year's Joint Supervisory Body meeting at Kokopo, East New Britain, on 18th October. The implementation of this joint resolution has however been slow due to various challenges.
The endorsement on the review of the Bougainville Constitution follows concerns that despite Section 220 of the Bougainville Constitution provides that the constitution be reviewed immediately prior to reviews such as the Review of Bougainville's autonomous arrangements, a review of the Constitution has not occurred.
According to the 2013 Review Report of Bougainville's Autonomous Arrangements, this is a breach of the constitutional laws and goes against the recommendation of the Bougainville Constitution Commission (BCC).
The BCC, at the time of drafting the Bougainville Constitution in 2004, had stated that Section 337 of the Papua New Guinea constitution provides for a review on a 5 yearly basis of the autonomy arrangements.
natural result of such review, the BCC added, would be a need to amend the Bougainville Constitution.
"For any constitution to stand the test of time, there needs to be a capacity to bring about sensible change. We also recognise that society grows and involves an effective constitution must also grow and evolve," BCC stated.
The Commission justified that the advantage of reviewing the Bougainville Constitution first would be that it should help to clarify matters that may need to be dealt with in the wider review process in relation to the autonomy arrangements generally.
30.06.2014
Source: Radio New Zealand International
Push for late Bougainville referendum
An advisor to the autonomous Bougainville government says Papua New Guinea's national leaders will likely set the date for the Bougainville referendum on independence.
Anthony Regan says there's been relatively little focus among PNG's national politicians on the approaching window for the referendum, which is to be held between 2015 and 2020.
"And as that date has to be agreed between the two sides, Papua New Guinea can effectively set the date as late as it likes up until 2020 so I think there's a sense in Port Moresby that that's probably what will happen. Although Bougainville can of course request an earlier date, it's most likely that it's going to be late."
Anthony Regan was in New Zealand last week to give a lecture on Bougainville at Victoria University.
He says as Bougainville moves into this critical phase, there will be a need for considerable help from the international community over the range of complex issues that need to be negotiated with PNG in this phase.
30.06.2014
Source: Bougainville24
The BRA fighter who became Bougainville's music pioneer
by Leonard Fong Roka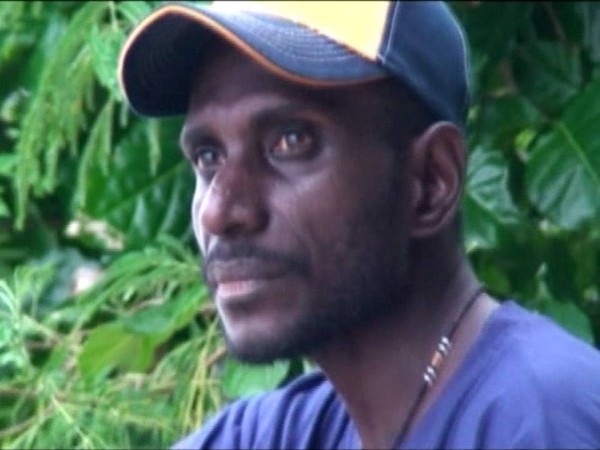 In the rush for home-produced music in the Panguna District a former Bougainville Revolutionary Army (BRA) fighter Felix Miriori still has a place in the hearts and minds of the youngsters who run around with video cameras and laptops producing their own music recordings and music videos for local consumption.
Miriori had his impact in the early 2000s when Panguna was still tangled in Bougainville politics, especially the Autonomous Bougainville Government and Meekamui tussles over the Panguna area, and so the Panguna people were still reluctant to all the changes coming to Bougainville at that time.
When the Meekamui, under the late Francis Ona, banned schools in Panguna and prevented Panguna people to attend schools Felix Miriori smuggled his way from his Widoi village to Arawa High School often lying to the Meekamui men at checkpoints, saying that he was going to villages in the hinterland of Arawa for a dance where they would be playing live.
"These were the days that made me meet fellow Bougainvillean music lovers," he told me excitedly from Arawa.
"If I did not come to school I would not have recorded an album or get such a role to influence young music lovers in Panguna that are now going crazy recording and filming for the local music fans."
After completing high school at Arawa he went onto Hutjena Secondary School in 2001. And it was here that his music grew to new heights.
"At Hutjena, and this is one thing I love about boarding schools, there were these talent nights, and so on that as students we interact in music, dance and so on," Miriori said.
"For music lovers, we were always up there playing live Bougainville music to a cheering Bougainville populace and that kind of boosted our music moral."
At Hutjena Secondary School, the former BRA fighter teamed up with the now defunct Port Moresby group (originally from from Torokina and Buin) the PhiJay Band, which consisted of school mates Philip Konnou and Jimmy Piriri.
The trio played a lot of gigs for the various school activities and eventually became so popular that they attracted more musicians to the team.
In 2002 they achieved their long awaited dream to enter a record in a studio. In Arawa local musician, Simon Dasiona, and some others had created a recording studio then known as the Bougainville Sounds Studios, a subsidiary of Port Moresby-based CHM Studios.
Hundreds of Bougainvillean musicians poured into Arawa to record and amongst them were Felix Miriori and the PhiJay Band.
Over the Christmas break of 2002 Felix Miriori came to the mini CHM music market empire with his solo album, Mining Slaves. This was a stunt for the Panguna District and every party was dominated by Mining Slaves.
"Panguna was up in terms of music when Mining Slaves was out," Miriori recalled, "the Panguna men and women came to Arawa looking for Mining Slaves cassettes."
"I know for the kids and adults then, they might have said to me that, 'If Miriori can do it, why not me or us.' I say this because music is impacting young people these days."
Felix Miriori had one solo album after Mining Slaves and now has set up his own recording and filming studios in the Darenai village in the Tumpusiong Valley of Panguna District.


27.06.2014
Source: Post-Courier

Bougainville's 'Tin Man' still going strong

By ROMULUS MASIU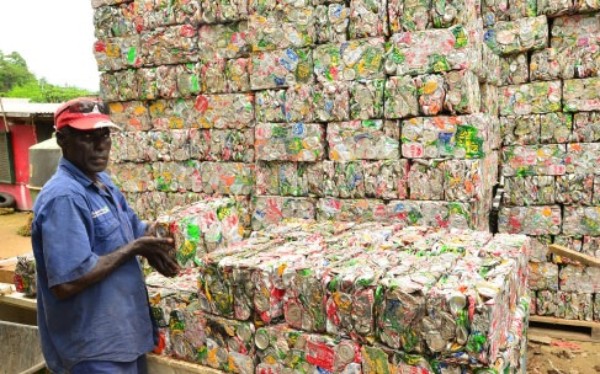 THE 'Tin Man' with his 12 tonnes of smashed cans ready for shipping. Picture: JACOB IENU

I saw him collecting tins all around Buka this time of the year back in 2006. I wrote a story of him and it was published on June, 29 in the Post-Courier.
Aloysius Imaroto, dubbed Bougainville's "Tin Man", still has that story neatly tucked under his pillow at his seaside home at Kokopau, on the northern tip of mainland Bougainville.
At his home, the Siwai man has prospered with his tin business. He collects tins, smashes them and ships them to buyers in Lae and elsewhere.
On of the 'Tin Man's' biggest achievements is his purchase of a tin palling machine that he now uses to smash the cans for shipment. He built himself the tin palling machine from parts he collected from bulldozers, ship wrecks and forklifts around Kokopau and nearby villages.
Demands spoil peace process
The peace process in the Autonomous Region of Bougainville has been commercialised to an extent where people are capitalising on the Autonomous Bougainville Government's priority on peace building, says ABG Peace and Reconcilliation Minister Newton Kauva.
He said there are been instances where people are continuously asking the ABG to fund their reconciliations within the region to resolve differences from the Bougainville Crisis.
The demands by Bougainvilleans for the ABG to fund these reconciliations through the Peace and Reconciliation Ministry office has seen officers harassed by unruly behavior from the claimants, he said.
Mr Kauva said the reconciliations themselves, although an integral part of Bougainville moving towards peace and normalcy has seen the government forking out huge amounts of funding for them.
He has discouraged this type of behaviour, saying that it is wrong to force the government to adhere to their demands.
"Peace and reconciliation in Bougainville is not about the government, the ABG, but it's about the people and they should take ownership of it," Mr Kauva said.
"Peace on Bougainville is about creating a conducive environment for our families, our children and the future of Bougainville."
Mr Kauva said this does not mean that the ABG rejects the idea of reconciliation or will not help with it but Bougainvilleans must understand that the whole rocess of reconciliation is not about receiving huge amounts of money from the government.
"True reconciliation is needed but we must not take advantage of the ABG with the outrageous demands for funding and take into consideration the fact that the government needs these funds to carry out service delivery on Bougainville," Mr Kauva said.
He appealed to Bougainvilleans to understand the current predicament the ABG is in and not to resort to any behaviour that seeks to undermine the government.


27.06.2014
Source: Post-Courier

Maternal death rate decreases
By ROMULUS MASIU

THE maternal death rate at the Arawa Health Centre has improved dramatically this year as statistics showed no mother has died while giving birth.
Dr Joseph Vilosi highlighted this last week during the graduation of 20 nursing midwives throughout Central and South Bougainville who underwent a weeklong essential obstetric care training in Arawa.
Dr Vilosi attributed the nil maternal death rate to such trainings conducted to improve clinical skills on basic essential obstetric care of women in all areas of the Autonomous Region of Bougainville.
Dr Vilosi said last year only four maternal deaths were recorded in Bougainville and with such training the maternal health of mothers in the region has improved dramatically.
Funding came from rural primary health project.


27.06.2014
Source: Post-Courier

Bougainville film-maker celebrates women's role in reconciliation process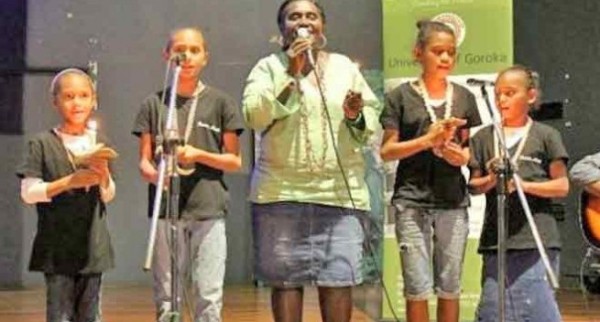 Bougainville film director Llane Munau documents the leading role of Sister Lorraine Garasu as a peacemaker in new documentary series Pawa Meri.
Llena Munau grew up in Bougainville during the civil war which broke out in the late eighties. The conflict over royalty claims from the exploitation of the Panguna copper mine lasted ten years and left deep scars in the island's communties.
Llane's film 'Voice of Change' tells the story of Sister Lorraine, a catholic nun who played a leading role in the peacemaking process.
Llane Munau is one of six female directors involved in the production Pawa Meri, a documentary series which showcases six inspiring women and their leading roles in bringing about change in their respective communities.
Llane felt it was important to celebrate Sister Lorraine's role and to document a very important chapter of Bougainville's history.
"I wanted my film to capture history and the life of this amazing woman, Sister Lorraine," says Llane Munau who wants Bougainville children to know what happened during the secessionist crisis so it never repeats itself.
The documentary series was launched earlier this week at the University of Goroka where the Pawa Meri project was initiated by the Centre for Social and Creative Media.


26.06.2014
Source: Post-Courier

Kieta District Games delayed
BY ROMULUS MASIU

THE annual Kieta District Grassroots Games has been postponed to August after there was no funding forthcoming from local parliamentarians.
The games which was supposed to be held this week has been moved to 11 August.
The announcement was made in an urgent meeting of Kieta District Sport Authority (KDSA) with all members opting to move the games as there is no funding available. Notices have been given to the Autonomous Bougainville Government Members of Central Bougainville including John Ken (South Nasioi), Nicholas Darku (North Nasioi), and Joanne Jerome (Central Women). Others MP who received the notice of sponsorship includes Joseph Bausina (Kokoda), Dominic Itta (Kongara) and Member for Central Bougainville in the National Parliament Jimmy Miringtoro. To date no MP has responded yet. The Kieta district games started way back in 2009 where it was revived to give chance to the disadvantaged youths of Kieta district and also Panguna district to come and show their raw talent skills.
According to KDSA president Augustine Kikira he has approached the Members officers verbally and in writing but to date there hasn't been any good news forthcoming for sponsorship.
In 2010, MP Miringtoro has sponsored the games with the Council of Elders.
24.06.2014
Source: Post-Courier

Information vital in mine negotiations

An increased flow of information will be provided to Panguna landowners and other Bougainvilleans as they give consideration to a re-opening of the former copper mine, says the co-chair of the joint Panguna Negotiations Coordination Committee, Raymond Masono.
He said this is part of a strategy to ensure that Bougainvilleans are at the centre of decisions about the mine's future.
"The exclusion of Bougainvilleans from decisions about development of the Panguna copper mine was a key cause of the Bougainville conflict.
"This is why customary landowners, the Autonomous Bougainville Government, the National Government and Bougainville Copper Ltd (BCL) are adopting a very different approach in considering whether the mine should be reopened," said Mr Masono.
"At the heart of this approach is a commitment by all parties that decisions on the future of the mine will rest with Bougainville."
Prime Minister O'Neill and the Chairman of BCL, Peter Taylor, agreed with Bougainville President John Momis that strong support from the ABG and affected landowners is essential if the mine is to reopen.
"This is very different to what happened in 1969, when the key decisions were made by the Australian Colonial Administration and the mining company, which was then CRA Ltd," Mr Masono said.
The transfer of mining powers from the National Government to the ABG and the development of Bougainville's own mining legislation, are critical in ensuring that Bougainville is in control.
The other big change is that all of the major stakeholders will be closely involved in negotiations about the future of the mine, and will have access to the information they need to deal with the legacies of earlier mining and plan for the future.
"The JPNCC has been created to make sure that this happens," Mr Masono said.
The JPNCC is a partnership between Panguna-affected landowners, the ABG, the National Government and BCL.
A key role of the JPNCC is to undertake baseline studies designed to establish the state of the environment, and existing social conditions, in areas surrounding the Panguna mine.
These studies, which will be conducted over the next 12 to 18 months, are essential to deal with the impacts of earlier mining and to inform decisions about whether the mine should be reopened.
"If people are to have trust in the findings of baseline studies they must be conducted independently, transparently, and to the highest technical standards.
"The JPNCC will ensure that this happens," he said.
He said much remains to be done to improve communication of information about the baseline studies and other preparations to Bougainvilleans.
"An ABG survey of communication channels, both formal media and informal transfer of information, confirmed that people outside Buka have very limited access to mainstream media, including radio, television and newspapers," he said.
"In response to these findings the JPNCC is developing a communication strategy focusing on face-to-face communication and delivery of print materials that are designed specifically to suit Bougainville conditions".
New Bougainville Party launches Tonsu branch
THE people of Tonsu constituency in the west coast area of Buka Island recently witnessed the launching of the New Bougainville Party's Tonsu branch.
The ceremony which was held at Petats Island last Wednesday was attended by party leader and President of the Autonomous Bougainville Government, John Momis and his cabinet ministers, party president Linus Sahoto and other senior members of the party.
The event marks Tonsu as the first constituency in Bougainville to have set up its branch, thus showing that many people there greatly admire and support the current leadership of President Momis.
On top of that, Tonsu will shortly be having permanent executives that will be manning the party's interest. During the 2010 ABG Elections, NBP was only operating on an adhoc basis in the Tonsu area.
Mr Momis and his delegation included ministers Joel Banam (Public Administration and member for Tonsu), Luke Karaston (Works), Wilfred Komba (Commerce), Rose Pihei (Culture and Tourism), Newton Kauva and others.


24.06.2014
Source: Post-Courier

Peace process in Bougainville

The peace process in the Autonomous Region of Bougainville has been commercialized to an extent where people are capitalizing on the Autonomous Bougainville Government priority on peace building.
There are been instances where people are continuously asking the ABG to fund their reconciliations within the region to resolve differences from the Bougainville Crises.
The demands by Bougainvilleans for the ABG to fund these reconciliations through the Peace and Reconciliation Ministry office has seen officers harassed by unruly behavior from the claimants.
The reconciliations themselves, although an integral part of Bougainville moving towards peace and normalcy has seen the government forking out huge amounts of funding for them. ABG Peace and Reconciliation Minister, Newton Kauva has discouraged this type of behavior saying that it is wrong to force the government to adhere to their demands.
"Peace and reconciliation in Bougainville is not about the government, ABG, but it's about the people and they should take ownership of it," Mr Kauva said.
"Peace on Bougainville is about creating a conducive environment for our families, our children and the future of Bougainville," he added.
The Minister said that this does not mean that ABG rejects the idea of reconciliation.


24.06.2014
Source: Post-Courier

Bougainville purchases new passenger vessel
By ANTHONY KAYBING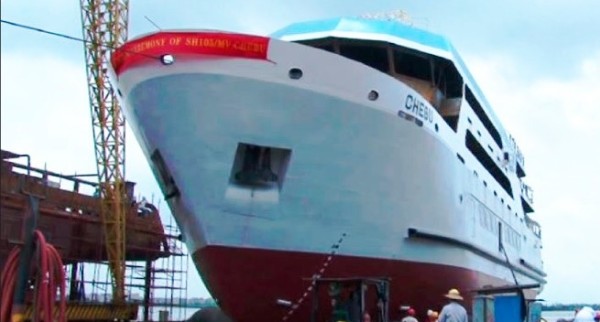 Bougainville's shipping woes will be eased starting in August with the arrival of a new passenger vessel purchased by the ABG.
Since the tragic loss of more than 200 people aboard the ill-fated MV Rabaul Queen owned by Rabaul Shipping in 2012, many Bougainvilleans wishing to travel to Momase and the rest of the New Guinea Islands regions have been forced to waive travelling cheaper by sea and resort to using the nation's far more expensive airline services.
The new vessel, christened MV Chebu (pictured), was launched by ABG Vice President Patrick Nisira in Shunhai Shipyard in Shanghai, China last month in a ceremony that was also witnessed by ABG Minister for Finance, Albert Punghau and other government officials.
The vessel will have a capacity of 370 passengers, excluding crew members, and will travel the NGI/Momose route through Buka, Rabaul, Kimbe, and Lae with the inclusion of Port Moresby as the new port of call.


24.06.2014
Source: Radio New Dawn on Bougainville

Referendum Statement
by Anthony Kaybing

A recent statement by the Autonomous Bougainville Government President Chief Dr John Momis on Bougainville's readiness to hold its referendum to decide its political fate has come into question.
President Momis had stated earlier that Bougainville in its current state was not ready to hold its referendum due to insurmountable socio-political factors affecting the region at present.
Public outcry over the President's blunt statement have questioned his intentions on the determination of Bougainville's future to the extent of also questioning his loyalty to Bougainville.
But he explained the reason for his outburst that Bougainville has to meet a certain criteria to ascertain its future to attain higher autonomy or move toward total secession and gain independence from Papua New Guinea.
"This is a fact and we cannot continue to disregard this, it's a reality and we must man up and face it and do something about it if we really do care about the future of Bougainville," he said.
The Bougainville Peace Agreement exudes President Momis' concern on holding the referendum at a time when Bougainville has not yet quite met the expectations of the BPA on good governance and total weapons disposal.
The President pointed out that Bougainville is yet to achieve fiscal self-reliance, weapons disposal and the lack of unity amongst Bougainvilleans are the prime cause of his concern on holding the referendum too early which may prove detrimental.
"We cannot hold the referendum right now because we have yet not met the criteria of the Bougainville Peace Agreement and might I remind you, the outcome of the referendum depends on the ratification by the National Government so we will definitely fail should we do so right now," the President said.
"You cannot have a nation when you don't support your government, you can't have a nation when there is disunity and law and order problems and you simply cannot have nation with a minimal educated populace," the President also explained.
"When I say this it does not mean that we will not have the referendum or that I am against it, we will certainly have it but at a time within the ten year Referendum period and at a more suitable time when the government is ready so we should not make haste," he said.
Having explained this the President also said that the Autonomous Bougainville Government has been working tirelessly to ready Bougainville for the ensuing Referendum period which must and only be held anytime between 2015 and 2020.
This has been evident with the ABG legislating laws to strengthen its autonomy institutions to create a more conducive environment that is on par with international best practice on good governance.
23.06.2014
Source: Post-Courier

Elders must be utilised
By WINTERFORD TOREAS

A MEMBER of the Tonsu Council of Elders (CoE) in Bougainville is calling on the Autonomous Bougainville Government to empower the CoEs to fully perform their responsibilities.
Speaking during the launching of the New Bougainville Party's Tonsu branch on Petats Island last week, Mr Michael Puton said CoEs need to be fully empowered both financially as well in other areas of importance.
He said though CoEs are legally regarded as the second tier government after ABG, it is still not able to perform its responsibilities due to financial constrains therefore it needs to be financially empowered to fund projects at the village assembly levels.
"CoEs are here to stay and we need to empower them. They should have their funding. At the moment we do not have the money to fund projects in our areas," said Mr Puton. He also called on ABG to allocate certain projects like road construction and maintenance to the CoEs to manage, instead of awarding these to contractors not from the area.
"We must be given the responsibilities, the money, the machines and we will manage it ourselves. Let Tonsu look after its roads, its sea and its people," said Mr Puton.
He said the K45, 000 given to Tonsu CoEs each year can only be used on administration, allowances and other CoE expenses and not on projects.
ABG Minister for Local Level Government Rev. Joseph Nopei, responding to Mr Puton, said there are other avenues available for CoEs to source project funding instead of relying on ABG for financial assistances.


23.06.2014
Source: Post-Courier

Haus Stori turns a year old
By ROMULUS MASIU

Arawa's public library, popularly known by children as the Haus Stori (Story House) celebrated its first anniversary at the weekend.
Children from the nearby schools, namely Kirokai Grammar School, Pahakas Independent International School, Arawa Baptist Christian Academy came with their parents to officiate at one the most important buildings in town. The students marked the day with song, dance and reading of books by individuals representing their schools.
The children also received prizes also for their efforts in writing short stories.
Chief executive officer of the Culture and Tourism Division, Lawrence Belleh thanked the students and schools who come and use the library saying it will benefit them in the long run. Mr Belleh wants the Haus Stori to be used also as a cultural centre to store artifacts and other carvings for tourists and visitors to come and see.
"The legacy from our ancestors and their story telling through their carvings must continue and must not die," Mr Belleh said.


23.06.2014
Source: Post-Courier

More awareness needed to educate rural people
By WINTERFORD TOREAS

THERE is an urgent need to conduct awareness throughout Bougainville, says a member of the Bougainville House of Representatives.
According to the member for Rau constituency in the Wakunai District of Central Bougainville, Thomas Keriri, many Bougainvilleans, especially those in the rural and mountainous areas are "still in the dark without having any information on the current developments and changes taking place".
"We urgently need to conduct mass awareness to update the people on the important changes and developments that are taking place in the region. Many people especially those in the most rural areas are still in the dark without having any information on what changes and developments are taking place," Mr Keriri said.
Mr Keriri said it is evident that there have not been any major awareness programs being carried out in Bougainville since the formation of the Autonomous Bougainville Government in 2005.
He is now calling on the ABG members to take the lead in conducting awareness in their respective constituencies.
"The government should take the lead by going to these isolated areas and meeting with the people. My challenge is directed to the ABG members to take the lead so that we can then collectively advice the President on what is actually happening out there.
"It is not the responsibility of the President to go out and find out how the people are living in the rural areas," Mr Keriri said.
He said most of the ABG members both current and those in the first House have failed to conduct awareness in their constituencies, before adding that some of them have been using the "ABG as their ATM machine" without performing their responsibilities.
"One of the importance of staging mass awareness is that you will also find out on the problems that the ordinary people in the villages are facing in their daily lives," he said.
"Once we identify their struggles, we can start finding ways to address them before we go into the referendum period to determine our political future."
ABG President John Momis has also been calling on members to take the lead in conducting awareness on the current changes as well as on what achievements are urgently needed to be realised before the referendum to decide Bougainville's future destiny.
Meanwhile, Mr Keriri has commended the Acting Bougainville Chief Secretary, Chris Siriosi and his chief executive officers for taking the lead in conducting awareness in the districts.


23.06.2014
Source: Post-Courier

Grade 10s not good enough

A Bougainvillean is not happy with the idea of sending grade 10 school leavers to teachers colleges.
Mr Gabriel Pantei said such arrangements must not be encouraged because it will not improve the education standard in Bougainville.
"If we want to have professional teachers in Bougainville, we must not let out grade 10 school leavers go to teachers colleges. And if we want to get good results in our education system, we must discourage sending those without any good grading to the teachers colleges," said Mr Pantei.


23.06.2014
Source: Radio New Dawn on Bougainville

SOUTH BOUGAINVILLE HYDRO POWER SITE INSPECTED
By Aloysius Laukai

Silibai hydropower project that could power South Bougainville could become a reality in the coming months as today engineers visited the proposed hydropower site at Tokaino in Buin.
The site was identified by PNG ELCOM before the Bougainville conflict with surveys completed but due to the Bougainville conflict it was shelved.
The team of engineers that visited the proposed site were invited by the Regional member,JOE LERA at the request of the leaders of South Bougainville who last year allocated funds for a feasibility study to kick start the project.
They again wanted the project fast tracked at the recent South Bougainville Political Bottom Up forum held at PANAKEI last week.
According to the Regional member, JOE LERA once the project feasibility study is completed he will with the ABG look for funds to start work on the project.
He said that SILIBAI river has been chosen because all other rivers in South Bougainville originate from the Lake Luroru which is an active volcano that could erupt in future destroying the project.
Aloysius Pinoko the chairman of Lenoke COE assured the Regional member and his team that his people support the project and want the government to fast track the project to benefit South Bougainville.
He said that his group will allow the study to continue whilst they work with the government on how the landowners can participate meaningfully from this project.


23.06.2014
Source: Radio New Dawn on Bougainville

AIMS OF THE BOTTOM UP APPROACH POLITICAL FORUM MADE KNOWN
BY JENNIFER NKUI

Bougainville Regional member Joe Lera explained that the main aim of the bottom up approach political forums is to develop leaders at the grassroots level and to help participants become good leaders.
When closing the North Bougainville forum in Malasang last week Thursday, he said no matter the level you are at, we will all work together to help ABG to get this island to the destiny that we are working towards.
He said firstly, the forum is trying to unite us after crisis because only united will we be able to reach our destiny.
He added that at the same time, the forum is giving leaders at the grassroots level the opportunity to participate, contribute and involve in determining future development and the government.
Mr. Lera said secondly, the forum is trying to develop participants to become good leaders at the current level they are at because information received during the forum will empower them.
He told the participants that when they return home, they would have grown an inch with their knowledge because education liberates us all.
He said hopefully one day through these participations and contributions, all of us the people of Bougainville will own the government.


23.06.2014
Source: Radio New Dawn on Bougainville

COSMAS EVALUTES ON THE BOTTOM UP APPROACH POLITICAL FORUM
BY JENNIFER NKUI

Member for Tsitalato constituency Cosmas Sohia said as ABG member he has learnt so many things from the bottom up approach political forum.
The three day forum for North Bougainville was held at Malasang and was the last forum for this year 2014.
When giving his closing speech on the last day of the forum last Thursday, Mr. Sohia said the forum tells him as a member to acquit his monies, whether it is ABG money or public money.
He said the forum also challenges ABG members to follow the right way to do things.
He added that as member, he is ready to prepare his acquittals on the little funds that he receives.
Mr. Sohia said the forum has also given everyone the opportunity to come together, sit down and weigh out projects.
He said the forum is transparent, thus allowing everyone to have a say thus uniting Bougainvilleans after the crisis.
He added that unlike the ABG members, it is different because only once in a while, they get together to discuss projects.


23.06.2014
Source: Radio New Dawn on Bougainville

BOTTOM UP APPROACH POLITICAL FORUMS WILL CONTINUE
BY JENNIFER NKUI

Participants who took part in the North Bougainville bottom up approach political forum were told that the forums will continue on until the 2017 elections.
Bougainville Regional member Joe Lera made these statements at the closing of the last forum in Malasang last week Thursday.
He said the forums are vision driven and will therefore continue.
He told the participants that they will be travelling to other districts so that they will be able to experience the life of people there.
Mr. Lera said these visits and travels will enable the participants to identify what these districts need and we will help them.
He then thanked the hosting member for Tsitalato constituency Cosmas Sohia, his people and the COE chairman for organizing the forum which was a great success.


23.06.2014
Source: Radio New Dawn on Bougainville

MAKE SYSTEMS WORK
BY JENIFER NKUI

Executive manager for Nissan District George Tarara has called on all leaders to start making the available systems work.
When expressing concern on the way development funds and projects are carried out and managed, he explained that as the EM, he is not aware as to how the monies allocated for his district for water tanks were used.
He made known his grievances during the North Bougainville bottom up approach political forum in Malasang yesterday.
Speaking during the project presentation session, Mr. Tarara said as EM, everything including funds for development projects must always come through his office.
He said if he is not aware of the funds and how they were used, how then will he acquit for it?
He stressed that systems are there but we are not making it work.
Mr. Tarara called on leaders to start tightening up the ways and systems of doing things saying the Regional member is setting the foundation for independence and as leaders we must all work together to deliver service to the people.
He added that independence will never be achieved if what Joe Lera wants is not put to work.


23.06.2014
Source: Radio New Dawn on Bougainville

TAUNITA/TIOP DISTRICT WANTS WATER SUPPLY PROJECT
BY JENIFER NKUI

Chairlady for Taunita/Tiop district Rita Paison wants a water supply project to be set up and established in her district.
She justified herself saying water access in Tinputz have always been hard, especially for people living along the coast.
Speaking during the project presentation session at the North Bougainville bottom up approach political forum in Malasang yesterday, she said the trend of getting into a canoe and paddling out into the mangroves in search for drinking and cooking water is still practiced by her people today.
She said having a water supply will improve the life of women in the villages on the note that there is easy access to safe drinking and cooking water.
Mrs. Paison said since the Ramazon is owned by her people, water can be supplied from there to the villages if a water supply project is set up.
She thanked the Bougainville Regional member Joe Lera for his initiative in letting them identify projects of need and said leaders must always be visionary to raise the living standards of the people of Bougainville.


23.06.2014
Source: Radio New Dawn on Bougainville

ENCOURAGE STUDENTS TO BE BETTER FUTURE LEADERS
BY JENNIFER NKUI

Dr. Damien Hasola has called on village leaders and chiefs in North Bougainville to encourage students to be better leaders for the future.
Speaking during the last day of the North Bougainville bottom up approach political forum in Malasang today, he told the participants of his experience during an educational visit to students at Hutjena Secondary School.
He said when he went there and talked to the students there, he was disappointed to see that the students showed lack of interest in what he was saying.
He pointed out that students are future leaders of Bougainville and we must start talking to them to change their mindsets.
Dr. Hasola appealed to all the participants to go back home and start talking to the young generation and start changing their mindsets because they are the future of Bougainville.


23.06.2014
Source: Radio New Dawn on Bougainville

RESEARCH REVEALS BONE STRUCTURE DIFFERENCE
BY JENNIFER NKUI

A medical research which was carried out by a Bougainvillean doctor and his colleagues has proven that the bone structure of Melanesians is different to those of white men.
This research was carried out after differences were seen and found during operations on bone structures.
Dr. Damien Hasola, originally from Carteret Island in the Bougainville Atolls and Nagovis in South Bougainville explained to participants at the North Bougainville bottom up approach political forum in Malasang today that the research was carried out when he was still a student.
He said during operations on bone structures, differences were found which were not in line with what was said in the books that were written by whites.
He said because of the differences in bone structures, they were forced to carry out the research to prove that there exist differences in bone structures.
Dr. Hasola explained that they did their research using the body parts of dead people after they were given authorization by the National Court and family members of the deceased.
He said it took them one whole year to prove to the white men that what they are saying and have written about in the books were not true.
He added that because of that research, he is now able to with the help of other doctors, treat patients with broken and smashed bones.
Dr. Hasola said he has treated three patients already and that their damaged bones are healing well.


23.06.2014
Source: Radio New Dawn on Bougainville

WHY UPGRADE BUKA GENERAL HOSPITAL
BY JENNIFER NKUI

Bougainville Regional member Joe Lera explained today that if Buka General Hospital is upgraded to another level, we will have many doctors.
Speaking in support of Dr. Damien Hasola during the last bottom up approach political forum in Malasang, he said the only way to attract doctors into the region is to upgrade Buka hospital to another level.
He added that when we upgrade the hospital, we will also look at housing and accommodation for doctors and nurses.
Mr. Lera said when doctors know that we are upgrading our hospital in terms of medical equipment, they will come.
He said now we have doctors because we are upgrading our hospital to another level.
He pointed out that the other reason is that when Buka hospital is specialized, we will be able to build our economy when people from the New Guinea Islands, Papua New Guinea and other Pacific countries come for medical attention.
Mr. Lera said with their coming into Bougainville for medical treatment, money will also be flowing into the region.


20.06.2014
Source: Post-Courier

Centre observes day
BY SEBASTIAN HAKALITS

THE Autonomous Bougain-ville Government celebrated its ninth inauguration day on Monday at the Hutjena Sports oval – a day after the actual day which falls on June 15.
And the Dry Bones Rehabilitation Centre – or Bougainville United Training Centre – in Buka observed the actual day with a parade, praise and worship.
With the theme "from a human rights perspective, equalization to opportunities," the centre caters for young people affected by the Bougainville civil war by dealing with their trauma and helping them to cope with everyday life.
It provides them with basic security training and full spiritual counselling to ensure that they are accepted and re-integrated within their communities.
It is a regional strategy to enhance social disability prevention, rehabilitating persons with disabilities in social life and regional development.
The Centre's Managing Director Pastor Albert Magoi said when civil war broke out in Bougainville it brought all health and infrastructure down to zero during the 10-year crisis.
"And the rebirth of the region after the civil war marks the ninth ABG day that traces its roots back to that era, which is a history that our generations must be reminded of," said Pastor Magoi.
"The outcome of the civil war aftermath is in the reconciliation, reconstruction, and rehabilitation programs that must achieve some of the desperately overdue goals of a lacking Bougainville region.''
Pastor Magoi also pointed out that there are three missing links that the governments must look at to propel transformation and hence move forward.


20.06.2014
Source: Post-Courier

Kieta launches student foundation
By ROMULUS MASIU

THE people of South Nasioi in the Kieta district of Central Bougainville celebrated the Autonomous Region of Bougainville Day in style with the launching of the South Nasioi Students Foundation (SNSF).
The event took place at Bantotau Village with ABG parliamentarians well represented with Youth and Community Development Minister Melchior Dare leading the way.
Others who accompanied him included ABG Veteran Affairs Minister David Sisito, Central Bougainville Women Representative Joanne Jerome, and Member for Kongara Dominic Itta and host Member for South Nasioi John Ken. Parliamentary Procedure Director Peter Topura was also invited as one of the guest speakers for the day.
Apart from the launching of the SNSF, Mr Ken also officiated at the launching of the South Nasioi Co-operative Society which will become the business arm of the SNSF.
The parliamentarians told the people of South Nasioi to embrace the brainchild of their local MP, saying that this concept is the first of its kind in the Central Region and Bougainville as a whole.
Mr Ken urged his people to be empowered and look after the children of South Nasioi.
He said the only way to do this is through SNSF which he termed as "the way forward for a brighter future for the future generations of his constituency, Central region and Bougainville as a whole."
On behalf of the ABG Minister Dare assured the people of South Nasioi that ABG through President Chief Dr John Momis who is behind this initiative will continue to play its part through counterpart fundings.
Mr Ken also presented full solar panel kits to six schools in his constituency; Navibi, Marai, Dokotonau, Darutue, Kurai and Roreinang Primary Schools.
Apart from that Mr Ken handed over K15, 000 cash to open the SNSF bank account with the Investment Promotion Authority certificate.


20.06.2014
Source: Post-Courier

Rape suspect with police
By WINTERFORD TOREAS

POLICE have reported a rape incident which took place in the Tsitalato constituency of Buka Island last Saturday.
The incident took place at around 11pm at Malasang number 3 village where a young female student was raped by a 42-year-old man from the same village.
The 18-year-old victim (named) and a grade eight student of Malasang Primary School were under the influence of alcohol when it happened.
The suspect, identified by police whose identity is known, is a father of seven children, was also drunk when he committed the offence.
The suspect has been apprehended and is now in police custody.


20.06.2014
Source: Post-Courier

School in dire need of help
By ROMULUS MASIU

ONE of the leading educational institutions in Bougainville is in dire need of academic text books for its students.
This is just one of the outstanding issues that are really affecting St Gregory Koromira Technical High School's progress towards providing a better environment for learning.
The school is located on the south-eastern coastline of Bougainville and has been enrolling students from throughout Bougainville since 2011when the school transited from vocational to its current technical high school status.
A frustrated board of management chairman Henry Abara told the Post-Courier yesterday that since the school transitioned in 2011, and the first grade 10s graduated under "technical high school" status the vocational status was not deregistered and new status of Technical High School registered in place.
"As a result some teachers with higher salary levels who are teaching in our school, a lower level school than their previous school, have their salaries scaled down. These results in qualified or experienced teachers not interested to come and teach in our school while on lower salaries. Can the responsible people sort this out please?" Mr Abara pleaded.
Mr Abara said the school also is in a very big need for technical and academic text books for students and also teachers guide books.
"Who will help us? It seems the Education department both national and local has failed us for 3 years in a row now. They promised and nothing delivered as yet," said Mr Abara.
Mr Abara added that the school through the BOM has requested a vehicle from our Open Member for Central Bougainville and National Minister for Communication and Information Jimmy Miringtoro.
"We have not had any feedback from him in the last two and a half years. This school cannot operate adequately without a school vehicle. Can the Regional Member for Bougainville Joseph Lera help us because the Open Member Jimmy Miringtoro has not kept his promise?"
Mr Abara also outlined that the school was informed that the Border Development Authority allocated funds to fund a Tourism and Hospitality classroom in 2011.
"Nothing has happened ever since. Please we need that infrastructure and want more information and action on it by their local Buka Office," Mr Abara stressed.


19.06.2014
Source: Post-Courier

Bougainville school closes door

St Paul's Tunuru Specialised Training Centre is closed and students sent home due to non-payment of its free tuition fee since last year.
A frustrated school manager, Dominic Sipu, fronted up our office claiming that more than K84,000 for free tuition fees for his school has not been delivered and he had no choice but to shut the school and send the students home.
"We did not receive K42,000 for the last quarter of 2013 and also another K42,000 for the first quarter of this year, thus I have no choice but to close the school as the bit of money from the students' project fee is already used up and there is no money to buy food rations and pay the administration costs of this institution," Mr Sipu said.
St Paul's has a current staff of five teachers – with three casuals and two permanent – and has an enrolment record of 243 students.
The institution situated in the Central Bougainville electorate offers carpentry, plumbing, electrical and agriculture for students all around Bougainville.
Mr Sipu said the school has been closed for three months now since he sent the students home in March this year.
He said numerous attempts to contact the National Department of Education to rectify the problem have fallen on deaf ears.


19.06.2014
Source: Radio New Dawn on Bougainville

New Bougainville Party Launch
by Anthony Kayvbing

The Autonomous Bougainville Government's only political party, the new Bougainville Party Officially launched its first chapter in the Tonsu Constituency in North Bougainville on Wednesday.
ABG Minister for Administrative Services and Member for Tonsu Joel Banam facilitated the launch of the party on Petats Island where Party Executives and several cabinet members of the ABG including President Chief Dr John Momis were on hand to witness the event.
Mr Banam told those at the event that the New Bougainville Party stands for inclusiveness and a participatory approach to developing the people of Bougainville.
He explained that party founder, President Momis, believes that the party offers a new direction with an approach applicable to Bougainvilleans to further the regions aspiration through working together and embracing spiritual values.
"With the New Bougainville Party currently in government I would like to assure the people of Bougainville that we will not make decisions that will marginalize the people," he said.
He further explained that it is the party values that appealed to him and made him join it so he urged the people of Tonsu to also join the party.
Mr Banam said that the launching of the party must not be mistaken as the its intention to start campaigning before the ABG Election next year.
"This is solely to make aware people that Bougainville has a political party with ideals and values that can bring development and efficiency back into the region," he added.
There were reservations at first at the formation of a political party within the ABG House of Representatives as some feared create disunity amongst the leadership ranks of the house.
Mr Banam said although that is trues he dismissed them saying that having a political party creates organizational structure where leaders can have the same goal to work toward while people or members can easily approach their leaders on certain issues.
The New Bougainville Party was officially launched by Parliamentary Party leader and founder, President Momis.
17.06.2014
Source: Post-Courier

Uma on the road to reconcile
BY ROMULUS MASIU

BOUGAINVILLE'S Me'ekamui front man Chris Uma has started his personal reconciliation with victims of the Bougainville Crisis.
In the first part of his many upcoming reconciliation ceremonies in Kieta district, Mr Uma, who was the Bougainville Revolutionary Army commander for Central region during the height of the Bougainville crisis, engaged in the traut (vomit) session, which is called dankinang in the Nasioi custom.
During the dankinang ritual, families or relatives of those people killed during the crisis by Uma or his men (under his command) will question Uma of his actions, why he killed their relatives, where their remains are questions they have in their hearts and minds.
In reply, Mr Uma will have to tell them the truth and if he was really involved or to clear his name that he did not take part in the killings but someone else did.
Last week at Todutodu village, the dankinang ritual was held between Mr Uma and six families of Kerei, North Nasioi Constituency of Central Bougainville. The six families includes the Blaise Dutaira family, Michael Naki family, Piaora family, Joseph Mimiro family, Chris Kauona family and Francis Tobana family. It was a moving ceremony where the family members of the deceased questioned Chris Uma and his associates on the killings. While two of the deceased were killed in sorcery-related killings during the height of the Bougainville Crisis, others were killed under suspicious circumstances; they were mostly blamed for spying and collaborating with the PNG government forces.
In the sorcery-related killing, two of the families found out that their loved ones were shot dead at point blank range at the former Bougainville Copper Limited's Loloho wharf and dumped into the sea.
On the six killings, Mr Uma denied his involvement and maintained that he did not give orders for the killings. Those under his command admitted to the families that they were the ones who killed their relatives and not Mr Uma.


17.06.2014
Source: Post-Courier

Burain gives ABG the thumbs up
By ADRIANA SCHMIDT

THE member representing women in North Bougainville in the Bougainville House of Representatives has congratulated the Autonomous Bougainville Government and its people for their achievements over the past nine years.
Elizabeth Burain, while addressing the public at the ninth ABG Inauguration Day celebrations at Hutjena on Monday, said the government's achievements had been brought to another level through the Bougainville administration. Speaking on behalf of the Bougainville women, she said women have brought peace but this peace needs to be cultivated deeper in the communities.
"Let me add, since we are celebrating here in the northern region we must look back to the 36 years ago during the crisis, we have brought peace, we need to cultivate it deeper, so the peace must be accompanied by compassion," she said.


17.06.2014
Source: Post-Courier

Organisation build resource centre
BY ADRIANA SCHIDMT

A COMMUNITY based organisation in Rotokas in the Wakunai District of Central Bougainville, last week presented K1000 towards the funding of a Resource Centre in the area.
The presentation was done during the World Environment Day celebrations at Sisivi Primary School.
The significance of the event was that it was the first time for such an event to be hosted at the school.
Head boy of Sisivi Primary School Clarence Vari in his address to the school said every person must think twice before using the resources in the environment.
"Think of the future generation of Bougainville, we would like to see the resources that you are seeing today too", he said.
He also requested for funding support from organizations towards the building of a resource centre.
The presentation of K1000 to the school from the Rotokas Eco-Tourism left them all with huge smiles.
This resource centre will be a place where students can learn more information on how to preserve, protect and take care of the environment.


17.06.2014
Source: Post-Courier

Sex crimes rise in Bougainville
By WINTERFORD TOREAS

A SENIOR police officer in the Bougainville Police Service has revealed that sexual offences have been on the rise in the northern region of Bougainville.
According to the North Bougainville police commander Inspector Spencer Aili, a total of 13 sexual offences have been reported to police between the month of May and June this year.
From these, six of them involve rape with the most recent incident occurring last Saturday in the Tsitalato constituency of Buka. Three attempted rapes, incest and abuse of trust, sexual touching and adultery each have a case reported.
From these reported cases, five of the victims are between the ages of 13-18 years.
Insp Aili said three out of the thirteen suspects have already been formally arrested and charged while the rest are pending formal arrest.
"The sexual offences figure for the months of May and June in the North Bougainville alone shows that sexual offences are on the rise. Some of the victims are children below the ages of 18 years old," he said.
He is now calling on women to take extra precautionary measures to avoid becoming another victim.
"I would like to extend my warning in particular to women to take extra precaution at this time. When you want to go partying or drinking, you must know whom you are going out with," Insp Aili said.
"On the same note, parents must monitor your children in what they are doing or their whereabouts."
He said most of the suspects were under the influence of alcohol when they committed the offence.
It is understood that sexual offence cases committed in Bougainville have increased over the years, however, only a few have been reported to police.
There are many reasons why only a small number of cases are reported. One is that victims fear they may be attacked by the accused if they decide to report the incident to their relatives or the law.
The other reason is that some of the village leaders have been resorting to mediating and solving the problem at the village level instead of taking the matter to the courts to decide the fate of the suspect.
One classic example is the recent rape incident which happened at Malasang village in Buka last Saturday.
Police reported that the village leaders had tried to mediate and solve the problem but police upon receiving reports of the incident quickly moved into the area and arrested the suspect.


17.06.2014
Source: Bougainville24

Panguna mine can drive sustainability – Momis

President of the Autonomous Bougainville Government (ABG), Chief Dr John Momis, has stated that an operational Panguna mine can play a big part of Bougainville's sustainable development.
The President made the comments during a presentation to the Australia Papua New Guinea Business Forum, which was held in Cairns in May.
Momis told the audience at the Cairns forum that an operational Panguna mine, despite its tumultuous history, is the best option for a Bougainville that has a desire for increased autonomy and will soon vote on its independence.
"There are many factors involved," Dr Momis said, "but the central issues concern the unique political pressures facing the ABG because of the combination of the timetable for the referendum and our lack of a sustainable revenue base."
"We have strictly limited time in which to get real autonomy working, and before people are faced with a choice about independence."
"It is that limited time that requires us to focus on exploring the possibility of re-opening Panguna, for all being well, that could occur in the early 2020s and the ABG would be in receipt of substantial taxation revenues during the projected three year construction period."
Through its extensive consultation process the ABG has found that this is a view shared by most Bougainvilleans.
"The Forums were open to any who wished to attend," Dr Momis continued, "the ABG did not control the agenda or the discussion so the Forums have provided a very good indication of the views of the community leaders and other opinion leaders of Bougainville."
"In 2012 and 2013 the ABG organised Regional Forums throughout Bougainville to provide information and solicit the views of stakeholder groups and the Bougainville general public on mining related issues," Dr Momis continued.
"The Forums indicated support for reopening Panguna, as long as this could be done in a way that is fair and just and contributes to the welfare, security and wellbeing of the Bougainvilleans."
"The ABG also undertook two forums and numerous smaller meetings to engage with ex-combatants, and in late March 2014 held a Bougainville Women's Mining Forum in Buka attended by over 200 women representatives from all over Bougainville."
"Women reiterated the view expressed in other forums that the ABG should consider reopening of Panguna, but only if this can be done in a way that addresses issues from earlier mining and the conflict it created, and if the benefits of any new project are allocated in a way that is fair to Bougainvilleans."
Momis stated that a project could only proceed if it can provide sustainable benefits the region and to the people of Bougainville.
"Panguna will only reopen if the proposed project and its operator are able to deliver sustainable social and economic benefits for customary landowners and all of Bougainville, and can do so in a way that avoids creating further conflict," Dr Momis said.
"It must provide economic opportunities for as many Bougainvilleans as possible, ensure an equitable spread of economic opportunities, and ensure active participation by Bougainvilleans in decision-making at all stages, including once the mine is operating."
"An additional key issue already being considered by the ABG is how best to ensure that a significant part of the funds generated by any future mining is used not just for past compensation and immediate needs, but is instead used to build a diversified and sustainable Bougainville economy."
Under the terms of the Bougainville Peace Agreement a referendum on Bougainville's independence is due between 2015 and 2020.


17.06.2014
Source: PNG Attitude

The term 'Buka' is offensive Bougainville & Bougainvilleans
by LEONARD FONG ROKA

THE name 'Bougainville' is not traditional Bougainvillean terminology but over the years of colonisation, the various peoples of the island grew accustomed to its usage.
And, as noted in the 1973 book, Bougainville: A Personal History, by Douglas Oliver, "the term 'Bougainvillian' will be used to refer to the indigenes of Bougainville and Buka as a whole, that is, to those who regard these islands as their ethnic homeland."
Frankly this was an ignorant understanding of British rule. The British influence over Bougainville was profound: the Anglo-German Declaration of 1886 divided the Solomon Islands into two parts and the Anglo-German Convention of 1899 allowed Germany the right to rule over Bougainville and Buka Island.
Under British rule, the people were known collectively as 'Bougainvillians' but the Germans adopted the term 'Buka'.
Under the British, Bougainville had been a forgotten world and it was only in 1902 that missionaries began establishing permanent residency on the island, Oliver writing that the Catholic Church (Society of Mary) established itself in Kieta in that year.
Then in 1905, the German colonial administration in Rabaul established a post at Kieta, a move that saw European planters and traders settling on Bougainville's east and north coasts and on Buka Island's west and south coasts.
Albert Maori Kiki wrote in Ten Thousand Years in a Lifetime that labourers for these plantations were shipped into Bougainville from New Guinea. The trawlers first port of entry into Bougainville was mainly at Buka.
And when the labourers returned home, their contracts exhausted, their departure port was Buka.
These cheap colonial New Guinean labourers were the agents who championed the term 'Buka' to refer to Bougainvilleans and, by inference, to Bougainville island.
There were also the tags, which I consider derogatory and undignified, of 'Small Buka' (for Buka Island) and 'Big Buka' (for Bougainville).
The Bougainville Constitution says Bougainville shall be known formally as The Autonomous Region of Bougainville and otherwise as Bougainville.
Thus the use of 'Buka' for Bougainvilleans and 'Big Buka' for Bougainville is redolent of a colonial attitude by people who use those terms.
Bougainvilleans are required to uphold their Constitution by respecting Bougainville's true identity and dignity.
Self-respect will sustain Bougainville into the future after the referendum on independence which will be held between 2015 and 2020.


17.06.2014
Source: Radio New Dawn on Bougainville

COMPASSION WILL BREED HUMBLE BOUGAINVILLEANS
BY JENNIFER NKUI

Member of the House of Representatives Elizabeth Burain said yesterday that people of Bougainville brought peace into the region and must cultivate it deeper so that peace is accompanied by compassion.
Speaking to people who gathered together to celebrate ABG's 9th inauguration anniversary at the Hutjena Oval, she stressed that compassion can only be achieved to the best when we have Jesus Christ in our lives.
She said no matter who we are or what we are, the fullness of life can only be achieved when Jesus is a part of our lives.
Mrs. Burain said when we do well with our community; we pay a price of embracing a humble and happy community.
But if we are rebellious to our community, she said we will hurt our own communities.
She added that if we have compassion, we will connect and breed humble Bougainvilleans.


17.06.2014
Source: Radio New Dawn on Bougainville

LAST BOTTOM UP APPROACH POLITICAL FORUM FOR 2014 KICKS OFF
BY JENNIFER NKUI

The last bottom up approach political forum for North Bougainville kicked off today at Malasang in the Tsitalato constituency.
The forum which is the initiative of Bougainville Regional member Joe Lera will be the last of a series of bottom up approach political forums which was held across the three regions for this year.
Speaking during the opening of the forum, Regional member Joe Lera told the participants that issues raised during the forums are not new but what he wants is for people to be united to reach our destiny.
He said the forum will give grassroots the opportunity to participate, to contribute and to get involved to determine our government.
Mr. Lera stressed that we all have our own problems and the forum is the only avenue available that is giving people the opportunity to discuss the issues affecting them and to find solutions and answers to these issues.
He said he believed that by the end of the forum all the participants will be developed to be leaders within their own communities.
He added that the forum is educational and practical and he hopes that the participants will all go back after being developed to be better leaders who will then help move ABG towards referendum and independence.
The three day forum will continue on to tomorrow and will end on Thursday.


17.06.2014
Source: Radio New Dawn on Bougainville

ABSENCE OF NORTH BOUGAINVILLE MINISTERS DISAPPOINTING
BY JENNIFER NKUI

The absence of North Bougainville ministers and members of parliament during the North Bougainville bottom up approach political forum today was disappointing.
Member for Hagogoe Peter Sohia said as a member, he was disappointed that no minister attended the forum.
He explained that the forum is the only avenue that will allow the leaders to sit together with their people and discuss high impact and priority projects.
Mr. Sohia said as leaders the avenue will also enable them to sit together as leaders and inform the Regional Member Joe Lera on the projects that needs to be implemented in their area.
He said he is very disappointed that no ministers attended the forum today.


17.06.2014
Source: Radio New Dawn on Bougainville

TSITALATO MP THANKS LERA FOR INITIATIVE
BY JENNIFER NKUI

Member for Tsitalato constituency, Cosmas Sohia has thanked Bougainville Regional Member Joe Lera for bringing the parliament down to the people.
Speaking during the opening of the bottom up approach political forum for North Bougainville in Malasang today, he told Lera that his initiative is the first of its kind in Bougainville.
He said such an initiative will help carry out projects and also help fast track the peace process.
He added that such forums give us the opportunity to come and talk about projects within our districts and to allow for projects to happen at the same time.
Mr. Sohia said such forums unites everyone and also paves the way for money flows into the villages and communities.
He went on further to say that the forums will allow for a raise in the standard of living of people as well.
In his concluding remarks, Mr. Sohia thanked the Regional Member again for his initiative and for bringing the projects right down to the level of the village people.


17.06.2014
Source: Radio New Dawn on Bougainville

ABG CALLED UPON TO ESTABLISH PERMANENT EVENTS COMMITTEE
BY JENNIFER NKUI

Member for Tsitalato constituency, Cosmas Sohia called on the Autonomous Bougainville Government yesterday to consider establishing a permanent events committee which will be supported with an annual budget to cater for the inauguration event and other events that are gazette as public holidays.
When giving his speech during the 9th ABG inauguration ceremony at Hutjena Oval, he said let us all meaningfully commemorate our days with the participation of our people to proudly showcase their cultures in all the districts.
Mr. Sohia said this can only be done if we have an annual budget for celebrations.



President Momis with Executive Manager for Siwai Martin Tumuki - Picture by Tony Kaybing


17.06.2014
Source: Radio New Dawn on Bougainville

ABG Celebrations in South Bougainville.
Anthony Kaybing

They braved the heavy down pour and cold weather, they crossed flooded rivers, they climbed mountains and they walked long distances to celebrate the 9th Anniversary of the creation of the Autonomous Region of Bougainville and the Autonomous Bougainville Government.
The people of the Siwai District in South Bougainville were not to be deterred by Mother Nature's objection to the weather and came in droves to celebrate with song and dance as well as games to commemorate the event.
As a sign of unity amongst leaders in the Autonomous Bougainville Government from the Siwai District and a constituency in the Bana District pooled their resources together to host three different locations to commemorate the event.
ABG President Chief Dr John Momis was also invited to make a goodwill visit to these locations to meet and greet the people there.
A point which the President stressed during his visit was a strong need for unity amongst Bougainville that must be a prelude to the Referendum period between 2015 and 2020.
He warned the people of South Bougainville that the failure to unite will prove detrimental to Bougainville's future "if we are not united we are dooming ourselves to fail," he added.
The President said the ABG is embarking on certain steps to consolidate its preparation for the coming referendum and added that his government will push this agenda during the next Joint Supervisory Board Meeting with the National Government.
He also reminded the people that despite the many discrepancies Bougainville has been favoured to create its own political entity that will determine its ultimate political future as so the peoples wish.
"This is an exclusive right granted to the people of Bougainville and no other province has that, you must all understand the ABG being the legitimate government on the ground is the government that will lead you to the political future that you so as wish," he said.
"This is the responsibility of every Bougainvillean to uphold no matter the consequence as this is a matter of principled," he added.
In a symbolic gesture of President Momis' initiative on unity ABG Minister for Finance and Member for Motuna Huyono Constituecy, Albert Punghau, Member for Kopi, Thomas Kuhena, Member for Ramu, Thomas Mauroko and Member for Baba, William Silamai were all responsible for facilitating the event in union.


17.06.2014
Source: Radio New Dawn on Bougainville

FINAL BOTTOM UP FORUM OPENED
By Aloysius Laukai

The 3rd and final Regional member's forum for North Bougainville was officially opened at the BELOLI village, Malasang, this morning.
This is the final forum that will review projects approved for funding under the PSIP forum last year at Malabolo NEAR Hutjena.
The first two forums for Central Bougainville and South Bougainville ended at Panakei village in Siwai.
From the forums, The Central Bougainville forum was attended by ABG Ministers, Melchior Dare and Michael Oni and ABG member for Rao THOMAS KERIRI and Joane Jerome the member representing Central Bougainville women in the ABG.
The South Bougainville forum was attended by all South Bougainville members of ABG including Ministers ALBERT PUNGHAU, NEWTON KAUVA,ROSE PIHEI,WILFRED KOMBA and members Thomas Pataaku,PHILIPH KUHENA, FR. JOSEPH NABUAI, STEVEN SUAKO, Executive Managers for Torokina, Buin, Siwai and Bana and all COE Chairmen's of all COE's in South Bougainville and youth and women reps.
The meeting at Beloli was attended by three four ABG members, PETER SOHIA, COSMAS SOHIA, DAVID BRAUN and Elizabeth Burain.
The meeting will close this Thursday.


16.06.2014
Source: Radio New Dawn on Bougainville

MOMIS CONGRATULATE BOUGAINVILLEANS ON NINTH ANNIVERSARY
By Aloysius Laukai

ABG President, DR. JOHN MOMIS has congratulated the people of Bougainville for reaching number nine anniversary as an Autonomous region.
In his Ninth anniversary message to the people of Bougainville broadcasted on Radio Bougainville and New Dawn FM, President Momis said that despite our differences, we have come this far harmoniously and Peacefully.
He said no doubt of our joint commitment as a people, we have embarked on a most challenging and creative human endeavour to create social economic and political order.
President Momis said that the big picture we have in mind is that we can actualize and start building our future together.
He said Bougainvilleans have a unique creative experiment and experience that we are blessed with and there is excitement and expectation and optimism in our hearts as we confront impediments and hardships.
Dr. Momis said that collective leadership is about overcoming obstacles with optimism and resilience.
President Momis commemorated the ABG Anniversary with the people of Ramu, Kopii and Motuna Huyono Tokunutui in Siwai today.
16.06.2014
Source: Bougainville24

Travel time reduced as ABG reseals roads in Central
By Ishmael Palipal

The Autonomous Bougainville Government, along with the expertise of the Port Moresby-based coal tar laying company Dekenai, has delivered the second phase a major road resealing project in Central Bougainville.
The work started in 2012 with the resealing of the road from Arawa to Tunuru and now, in 2014, work has been completed from Morgan Junction to Arakawau, which is along the Arawa-Kokopau highway road.
With the improvement in road condition, the travel time from Arawa to Kokopau has reduced from four hours to three hours to the delight of road users.
"For the last few years it has taken 4 hours when we have been travelled to Kokopau," one highway driver said,
"but now, with the sealing of the road, we can travel a bit faster.
"If all the roads from Arawa to Kokopau are sealed the travelling will be much easier, it takes about 2.5 hours or 3 hours mostly."
Since after the civil war, when the Arawa-Kokopau highway was opened, the people from Central and South Bougainville have been travelling the road for 4 hours to and from. This travel time only for four-wheel drive vehicles and there are no passenger buses yet.
Australian Government contributed PGK8.9 million for the project through the Papua New Guinea-Australia Transport Sector Program (TSSP).
According to the Minister for Development Cooperation at the Australian High Commission, Stuart Schaefer,
Australia supports the maintenance and rehabilitation of more than 2000km of major roads in PNG each year.
"The TSSP assists with direct funding assistance for road maintenance, building the PNG Government's capacity to manage and deliver transport infrastructure, and support to ensure that maritime and aviation transport systems are safe and secure," Mr Schaefer said.
To ensure that Bougainvilleans would benefit from the project the TSSP insisted on Community Work Agreements for minor works to assist the main project.
The project provides small part-time employments for the local such as clearing of drain, repairing and restoring road side furniture, preparatory works, vegetation control, and traffic control.
"Em gutpla sevis bikos mipla bai gat gutpla rot sevis na tu ol yangpla woklo bisi lo wok na nogat trabol tumas lo ples (It's a good service because we will have a good road to travel and also the project is employing the youth which leads to a decrease in social issues)," said Winsly Nokui, a local villager from the Arakawau area.
People are very thankful to the government and those partners who are helping to bring development into the region.
This service and the reduction in travelling hours is vital for economic purposes and the safety of the travelling public.
The people of Bougainville are keen to see more developments in the region and are happy about those that are completed or are still in progress.


15.06.2014
Source: PNG Attitude

Bougainville government must take control of cocoa industry
byLEONARD FONG ROKA

COCOA farmer Patrick Erengona from Kaino village in the hinterland of Arawa, Bougainville, earned K680 for two bags of dry bean cocoa in the last week of May.
With the high cost of living in the province, this was not enough to sustain his family. There are problems in the Bougainville cocoa industry.
In a newspaper story some years ago, journalist Eric Tapakau wrote that, by the end of 2004, Bougainville should have 30 million cocoa trees and reported on a feasibility study for a proposed cocoa factory on the island.
To this day there is no evidence of the progress indicated by the media report. And the problem is the ownership of the cocoa industry of the island.
Bougainvillean farmers are not owners of their cocoa. The effective owners are non-Bougainvillean buyers and dealers.
In the 2008 research work, Market chain development in peace building: Australia's roads, wharves and agriculture projects in post-conflict Bougainville, authors Ian Scales and Raoul Graemer revealed that Bougainville cocoa since being purchased directly by Rabaul-based buyers had been misattributed as East New Britain cocoa.
Scales and Graemer noted the Rabaul-based buyers in 2005-2006 as Agmark, Outspan and Garamut, which operate as direct buyers of dry bean cocoa.
A chronic problem has been 'black-market' and 'grey-market' cocoa that affects monitoring by the Cocoa Board of PNG in Bougainville and proper earning schemes for agents and the Bougainville economy. There are many unregistered as well as registered fermentary sheds around Bougainville.
The distance between the Rabaul-based buyers and their agents on Bougainville complicates things.
'Grey-market' cocoa exists where a local dealer buys cocoa from an unregistered fermentary, brands it with the number of a registered fermentary and sells it to a cocoa exporter.
'Black-market' cocoa is unbranded and unreceipted and eventually mixed with legitimate produce for export.
The Bougainville branch of the Cocoa Board finds it hard to monitor, control and protect Bougainvilleans in terms of income and pricing. This weakness has over the years attracted dozens of non-Bougainvillean companies to enter Bougainville further complicating matters for the understaffed Cocoa Board.
This all impacts on little growers and farmers like Patrick Erengona. His fermentary is unregistered and he sells cocoa to a clansman who he says is an agent of Outspan. He doesn't care about registering as he says the Cocoa Board of PNG does nothing to help him.
According to Scales and Graemer, in 2004-05 Bougainville produced 15,670 tonnes of exportable cocoa matching the pre-crisis average of 15,600 tonnes. This quantity at world market pricing would have earned the Bougainville economy about K59 million if Bougainville had its own company in charge of its cocoa industry.
With non-Bougainvillean companies controlling the industry, farmers like Erengona are exploited and the government awaits the re-opening of the Panguna copper mine with foreign consultants screaming, 'Re-open Panguna and your GDP will rocket into the space and we give you more loans to keep you in control.'
Erengona harvests 140-170 kilograms of wet bean cocoa to ferment into one standard exportable bag of 63.5 kilograms of dry bean.
So his recent earning of K340 per bag is a disadvantage for him and the Bougainville economy.
Since cocoa is a major income earner for Bougainvilleans the Bougainville government must take control of the industry.
"Bougainville is taking all the powers and functions of government from PNG," Erengona says, "so it's about time it forms his own cocoa board and also form a true Bougainvillean company to export the cocoa we produce.
"With that I think the price of cocoa on Bougainville will triple and that the internal revenue of Bougainville will rise and there is no need to destroy our environment with the re-opening of the Panguna mine since
Bougainville is a small island." To Erengona, Bougainville is being deprived of it enormous economic power from this cash crop, impeding its political journey towards deciding its political future.


16.06.2014
Source: Radio New Dawn on Bougainville

YOU WILL ONLY REAP WHAT YOU SOW SAYS MP
By Aloysius Laukai

Small to many but the Regional member for Bougainville has more to celebrate since he was elected in 2012.
Yesterday, he officiated at the official opening of the Monoitu Arch Bishop Peter Kurongku FODE centre and the next day the opening of a two in one classroom at his former school, Haisi Primary school.
These were some of the projects approved by his first Regional Bottom up forum in Mariga last year, 2013.
The regional bottom up forum in Panakei approved more projects for 2014 with the approval of funds for continuing projects in South Bougainville.
A happy, Mr Lera told the people of Monoitu and Haisi to make sure their children go to school as only education can change the region.
He said that he wants to build education and health infrastructures to support the ABG achieve its goal of educating the people of Bougainville.
MR LERA explained in Monoitu that FODE is good as they educate the slow learners who can change and be counted as educated elites of Bougainville .
He said that FODE has proven in the past as more students from FODE have gone into Universities and other higher learning institutions.
Work on the new Haisi Health centre is progressing well with the centre complete and the first staff house near completion.


16.06.2014
Source: Radio New Dawn on Bougainville

MOMIS LEADERSHIP RECOGNIZED
BY JENNIFER NKUI

An observer told New Dawn last week that he has recognized ABG president Dr. Chief John Momis and what he is doing as the president.
He said he is grateful for the president's leadership because Dr. Momis is getting involved practically in the affairs of Bougainville.
He added that he has observed that the president is sacrificing his time to serve the people of Bougainville.
Marceline Getsi, said Bougainville is moving forward slowly but peacefully towards referendum.
He said he has seen that the ABG government is doing a lot and is trying its best to manage the economy in this current situation.
He said under the leadership of Dr. Momis, the government is also ensuring service delivery to the people.
Mr. Getsi thanked Dr. Momis on the good governance which is currently promoting accountability and moral values within the public service and the government.


16.06.2014
Source: Radio New Dawn on Bougainville

SUFFICIENT FUNDING NEEDED FOR CULTURE AND TOURISM ACTIVITIES
BY JENNIFER NKUI

ABG tourism minister Rose Pihei has announced during parliament session last week that the tourism ministry wants sufficient funding to promote Bougainville's identity through cultural shows and for tourism attraction.
She said the ministry wants cultural shows to take place because it is one way that would help unite the people of Bougainville.
She added that past experiences have proven that cultural shows are a tool that could unite the people of Bougainville.
Mrs. Pihei said through the cultural shows, people throughout Bougainville will be able to come together, socialize, exchange creativity and innovation on how they come up with cultural activities in their villages.
She stated that tourists plan their travels according to the dates of festivals and therefore sufficient funding is needed to have a fixed date for all festivals in the region.
She said only this year; her ministry got a big funding of K2 million.
She said currently, her ministry is looking at how best the money can be distributed to all activity plans for tourism for this year and onwards.


16.06.2014
Source: Radio New Dawn on Bougainville

MOMIS TALKS AGAINST PASSIVE RECIPIENTS
BY JENNIFER NKUI

ABG president Chief Dr. John Momis has strongly stated that he does not want the people of Bougainville to be passive recipients of benefits.
When giving his opening remarks during the Bougainville development partners meeting last week, he said he is totally against people who go around with a lot of money to distribute to people.
He said what he wants is for these people with the money to build structures that would empower the people of Bougainville.
Dr. Momis said as leaders and partners, it is must that both parties work together to structurally empower the people.
He said making people dependent and thus promoting the dependency syndrome is a mortal sin.
He stressed that dependent people are always vulnerable to manipulation and exploitation.
As president, Dr. Momis does not want the people of Bougainville to become passive recipients of benefits but to be active partners in the economic development of Bougainville.
He said he wants his people to be empowered structurally to make and earn their own money.
Please click here and read all news published in between June 1st and June 15th, 2014 !